Welcome to the
Official Web Site of the
Texas ABATE Confederation, Inc.




Texas Abate Confederation, Inc. is a motorcycle rights organization that is dedicated to freedom of the road for all motorcyclists, promotes rider education for all motorcycle riders, motorcycle awareness for all automobile drivers, and fights discriminatory legislation aimed towards the motorcycling community.

Dedicated to Freedom of the Road
In Hope of Promoting A Better Relationship With the Public For Motorcycle Awareness.




---

Texas ABATE Guide Book


---




We welcome you to browse the pages of Texas ABATE Confederation, Inc. website. Inside you will find information regarding the legislative issues facing motorcyclists, coming events and links to the ABATE Chapters throughout the State of Texas and links to other.




Texas voters oppose Texas (86th) HB 748!


Texas (86th) HB 748 - a house bill authored by Representative Neave, of district 107 does not promote motorcycle safety in Texas! As registered voters and motorcycle enthusiasts in Texas, we are asking legislation to OPPOSE HB 748! Presently, 64% of registered motorcyclists in Texas already choose to wear a helmet without required legislation. HB 748, if passed, would remove several mandates from the Transportation Code, including the mandate (661.003 [c-1]) that it is unlawful to stop a motorcyclist only to check motorcycle endorsements and insurance! HB 748 will not decrease crashes, but educating riders will! Texas will continue to support adult choice and accountability; therefore, we sign this petition to emphatically oppose HB 748!
---

If you have questions about Texas ABATE please contact us at
dad.@texasabate.com

If you have questions about Texas ABATE or would like to join our organization please contact us at
membership@texasabate.com
If you have any website questions or suggestions please contact us at
webmaster@texasabate.com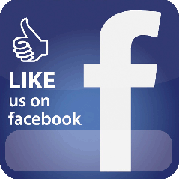 Copyright © 2008 - 2019. All Rights Reserved
last update 8/5/2019